I love to win things that I can share with someone else!! A few months ago, I won some
Qwik Shower Wipes
from
Mccrenshaw's Newest Thoughts.
I entered the contest with a specific use for them in mind, so I was really excited that I won! And, this past week, I was able to pass them on to be used for what I had in mind--a Missions trip to Chad, Africa.
A friend of mine is the head of the Nursing Department at the local Christian college, and the nurses and nursing students are taking a Missions Trip to Chad, Africa, this month.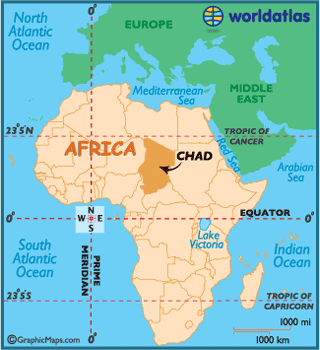 Since Chad is near the equator and is part desert, you can imagine the heat. Add a lot of sand, a lack of water, and a lack of access to bathing facilities, and you can see why I gave the
Qwik Shower wipes
to my friend. She told me that the forecast for Chad was "80's and dusty".
If you would like to order some wipes for yourself (or for a friend going on a trip), go
HERE.
*Nope! I didn't receive anything to facilitate this post. I just wanted to share how awesome it is to share. :-)*